Dentist in Frederick, MD
All our professionals at Frederick Dental Group maintain the highest levels of accreditation and pursue ongoing education to stay abreast of the latest trends in dentistry.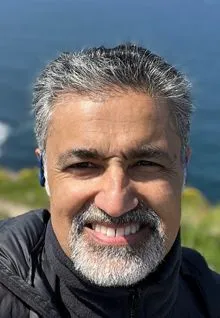 Dr. Verma provides comprehensive general and cosmetic dental care with an emphasis on implants, root canals, cosmetics, TMJ issues and full mouth reconstruction. He graduated from the University of Maryland, Baltimore College of Dental Surgery in 1993. He currently is Dean's Faculty at the University of Maryland where he is an attending dentist at Frederick Memorial Hospital teaching and overseeing dental students providing care for those who are less fortunate. He completed a one-year residency at the Veterans Administration Hospital in Washington, D.C. He is a member of the Academy of General Dentistry . He strives to provide the best care for his patients and as such takes many continuing education courses. He has currently completed all 7 Cores of Neuromuscular training at the Las Vegas Institute of Advanced Dental Studies . He is one of a only a few dentists in Maryland who is trained in Neuromuscular dentistry. He has been in private practice since 1994. He enjoys playing tennis and spending time with his family. Dr. Dave is a Fellow of the Las Vegas Institute of Advanced Dental Studies.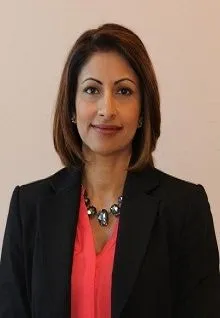 Dr. Arpana Verma, D.D.S, FICD
Dentist in Frederick, MD
Frederick Dental Group
Well being and optimizing health is the cornerstone of Dr. Verma's practice philosophy. Using a combination of cosmetic dentistry, restorative dentistry and balancing occlusion allows Dr. Verma to restore form and function in a harmonious environment. She enjoys helping her patients achieve their dental results in a pain-free environment using multiple sedation methods including conscious sedation. Dr. Verma is a graduate of the University of Maryland Baltimore College of Dental Surgery in 1993. Since completing a hospital-based residency at the Prince George's County Hospital Center in Cheverly, Maryland in 1994, Dr. Verma has been in private practice. She is dedicated to continuing education and continues to expand her practice with continuous training in implants, cosmetics, and exclusive training in Neuromuscular/TMJ dentistry. Dr. Verma is an avid tennis fan, enjoys reading and has a special interest in health and fitness. She enjoys coaching others as an independent health and fitness coach and is devoted to her family which includes her three children. Dr. Arpana is a Fellow of the International College of Dentists and a current member of the Maryland Board of Dental Examiners and the immediate past president of the Board.
Dr. Chetan Baddam, DDS
Dentist in Frederick, MD
Frederick Dental Group
Dr. Baddam provides General Family Dentistry for your whole family. He has over a decade of experience helping patients. He pursued Masters in Public Health and after that graduated from highly reputed University of California, San Francisco with DDS degree . He enjoys cosmetic dentistry, root canals and extractions. He published abstract in Journal of Public Health Dentistry and did poster presentations at National Oral Health and BRFSS Conferences. He likes to take Continuing education courses and keep himself updated with the new advancements in dentistry. He is also Invisalign certified. He likes to travel, spend time with family and friends.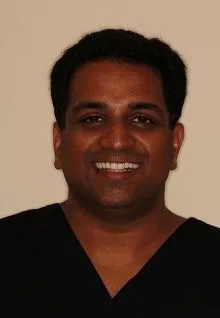 Alex Mathew – Clinical Coordinator
Alex joined Frederick Dental Group in 2004. Alex graduated college with a Bachelors Degree in Dental Surgery in 1999, and completed additional courses to receive clinical certificates in Oral Surgery and Endodontics. He then opened and owned his own dental practice in India. After years as a successful dentist in India, Alex came to United States in 2003 to continue improving and expanding his knowledge of dentistry. Alex's goal is to complete more classes in Dental School, and be a practicing dentist here in the United States. With the experience Alex brings to our office he is able to confidently answer any questions our patients have, and provide patients with the highest level of care. Alex is gentle, and kind hearted which allows him to provide comfort during any treatment for all of his patients.
Christina Fagan, RDH, Prevention Specialist, Oral Health Provider
Christina obtained an Associates of Applied Science degree in Dental Hygiene in 2014 from Allegany College of Maryland. She joined our team in 2016, and is a wonderful addition as a provider. She passionately works with her patients daily to improve their overall health, and works together with her patients to make a plan to get their health and hygiene to the highest level. Christina has a special interest in providing periodontal therapy to help patients keep their teeth for the rest of their life as well as reduce risk for systemic issues such as heart attack, stroke, and cancer. While working to get to know her patients individually, she goes above and beyond to keep them comfortable during treatment. Christina especially feels accomplished when she can make people with previous negative memories of dentistry comfortable and happy to be receiving care. In her time off, Christina enjoys cooking, working out, outdoor events, and spending time with family and friends.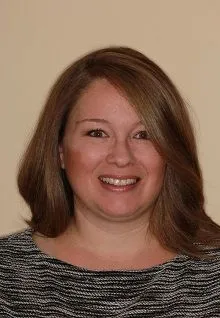 Juli Virts – Insurance Coordinator
Juli became a part of our team in 2014, and has been a great addition to our front office team. With seven years of experience in the financial aspect of the dental field, Juli is well capable of meeting the needs of her patients. Her compassionate manner along with her knowledge makes accomplishing financial treatment goals achievable. Her care doesn't stop when you leave the office or hang up the phone. Juli works endlessly with insurance companies to ensure she is able to maximize any potential insurance benefit. Dental treatment is in most cases an investment for a patient, and with this understanding Juli has become our Care Credit expert. Our office is able to offer interest-free financing through Care Credit, and Juli can assist you to see if you qualify within minutes. This option allows patients to finish treatment quickly but spread the money out slowly over time according to their budget. No matter your insurance or financial need, I am certain you will experience the best desirable care even out of the dental chair.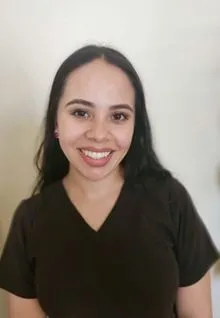 Daniela Pizano
Daniela has been part of our team since 2021. She loves learning, seeing patients' smiles transform & watching them gain confidence. Her calming personality makes patients feel comfortable before, during and after their dental procedures. When not changing lives with Frederick Dental Group, she enjoys hanging with family and friends, and caring for her Yorkie, Rocky.